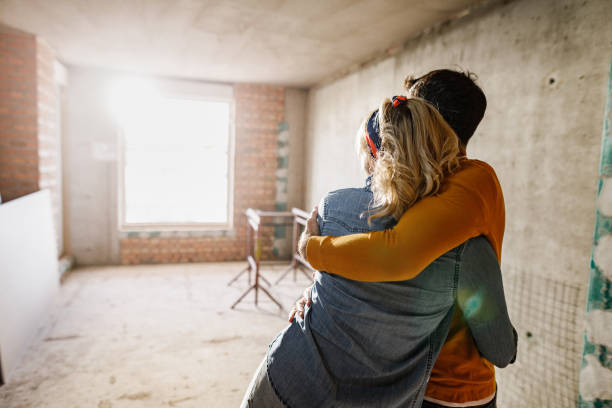 Read This Before You Renovate! 7 Common Questions Cleared Up
When the time comes to renovate your house, it comes as a moment of excitement as you recreate your home according to the ideas that have come to your mind over time. But, with this excitement comes many questions to answer before you start renovation. But there is nothing to worry about as here are the seven common questions about renovation and their answers. So let's get started.
Also Read – Home Renovations Calgary
1. Where to start from?
It's a really common question about how to start with renovation. So, the simple way to start is to plan first. Look at the places you want to renovate. For example, it can be a full house renovation, kitchen renovation, or flooring installation. Do check it with your budget to see if your budget is allowing your planned renovation or not. If not, drop the renovation of the areas which don't need renovation as a must. After that, contact the renovation company and tell them about your plan to start. 
2. Should I Do It Yourself?
DIY thoughts about renovation are omnipresent in the world. But it is not advisable to do your renovation for many reasons. One of the main reasons is expertise. If you want to get your flooring installation in Calgary, it's not just putting the flooring material together. So, it would be better if you hire professionals. However, if a little bit of renovation has to be done, then you can DIY, like painting a room. 
3. Which type of lighting to choose, Warm or cool lighting?
Lighting matters in a house and is an important factor to consider. But since both warm and cool have benefits, choosing one becomes hard. You can keep cool lighting to make your house feel airy and warm to give warmer vibes. But the better option is to take advantage of technology and use smart lighting solutions that can be adjusted to warm and cold at any time. 
4. Is it necessary to use the same tapware throughout the house?        
No, it's not necessary to keep all your tapware the same. Sometimes, people get kitchen renovations in Calgary and think they need to get the same tapware. But it would be great if you matched your tapware to the surroundings. 
5. Are fibreglass pools recommended?
Yes, fibreglass pools are better than traditional pools as they are cheaper, faster to install and require less maintenance. 
6. What is the best material for home flooring in Calgary?
Wood-based floorings are good to use in home flooring in Calgary. It is recommended as the weather of Calgary remains cold, and wood conducts heat in an adequate amount. 
7. Is white paint good for the whole house?
Considering that white paint gets dirty, you may think it's not good, but what makes your house look spacious? So, if you use paint from which stains can easily be removed, you can use white paint all over the house's walls. 
Final Words
So, these are the seven common questions that come to the mind of every person before renovation. Since now you have the answer, you can easily start with your renovation without any obstacle in the way. So, plan your renovation today and execute to feel your house the newer way.