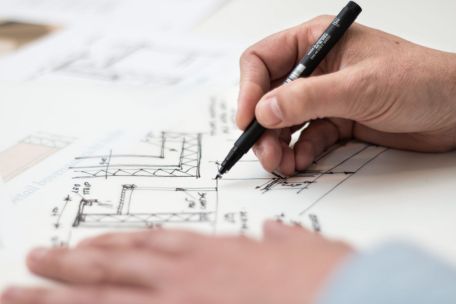 When is the Right Time To Plan A Renovation?
If the thought of getting your home renovated has arrived in your mind, then considering the right is essential. However, the right time for renovation isn't a fixed time for all. There are multiple factors to consider to know the right time for home renovations in Calgary. 
Simply put, the reasons why people want to consider the best time is to save money and get their renovation done without any obstruction. So, here are the factors to look at to achieve economical and flawless home renovations in Calgary. 
1. Season
First up, the right season is a must. Calgary is world known for its winters and you will not get a flawless experience this season if you want to renovate your whole house. However, you can get a cheaper interior home renovation at that time as Calgary renovation companies will charge you less due to low demand. But if you have a fireplace and want to include it in the renovation, then it may not be possible. 
2. Budget 
If budget is an issue, then to make your renovation economical, going off-season is good. But as mentioned above, an overall renovation will become hectic. So, how do you keep up with the budget, then? Here, you can opt for a pre-reservation technique. You can book your renovation for Spring or summer 2-3 months prior. So, this way you can save money as summers and Spring are when Calgary renovation companies get the most busy and charge a premium amount. 
3. Renovation area
The area that has to be renovated also contributes to considering the right time. For example, an overall renovation requires more suppliers and labour. So, in this case, you'll have to wait until the supplies can be bought at a discounted price. It will happen when there's a low demand. 
However, the season will most probably not be suitable for the renovation. So, if you have an abundant space to keep supplies safe, you can buy them in advance and wait for the right time, such as summer. 
Similarly, if you want to get your basement renovated, then the circumstances will change. Basement builders in Calgary will need your basement to be empty. So, you can't proceed in winter as you'll have to keep your car out of the basement for several days. 
4. Permit
Procuring a permit for renovation is necessary in Calgary. So, if you want your basement renovated, a permit is even more important than an appointment with basement builders in Calgary. If you want early approval and a permit for the renovation, then you can choose winter, but if you want to do it in summer only, then apply for the permit in advance. 
Final Words
Considering these factors, for a complete house makeover, the summer and Spring are the best times. However, an advance booking with any of the Calgary renovation companies is essential. The winter months are unsuitable for renovation, but to save money, the interior renovation can be done.